STUDENT ENGAGEMENT
ABPA continues to partner with college undergraduates, including members of the Black Health Professions Organization (BHPO), for student outreach initiatives. The main purpose of these initiatives is to inspire middle and high school students to consider medicine as a career, especially Black students.
We are compiling a list of resources to ensure students are successful on their journey to medicine. We need your support to complete this form with academic, financial assistance, leadership opportunities, or educational social media resources you would recommend. Today's youth communicate and learn information more through social media. That is why we have created educational content on TikTok, Instagram, and YouTube to share with students from a variety of school networks. Check out our most recent posts where college volunteers share a list of things they wish they knew before becoming a pre-health student in college. Please share our Facebook, TikTok, Youtube, and Instagram accounts with your networks.
LET'S GET SOCIAL – FOLLOW US.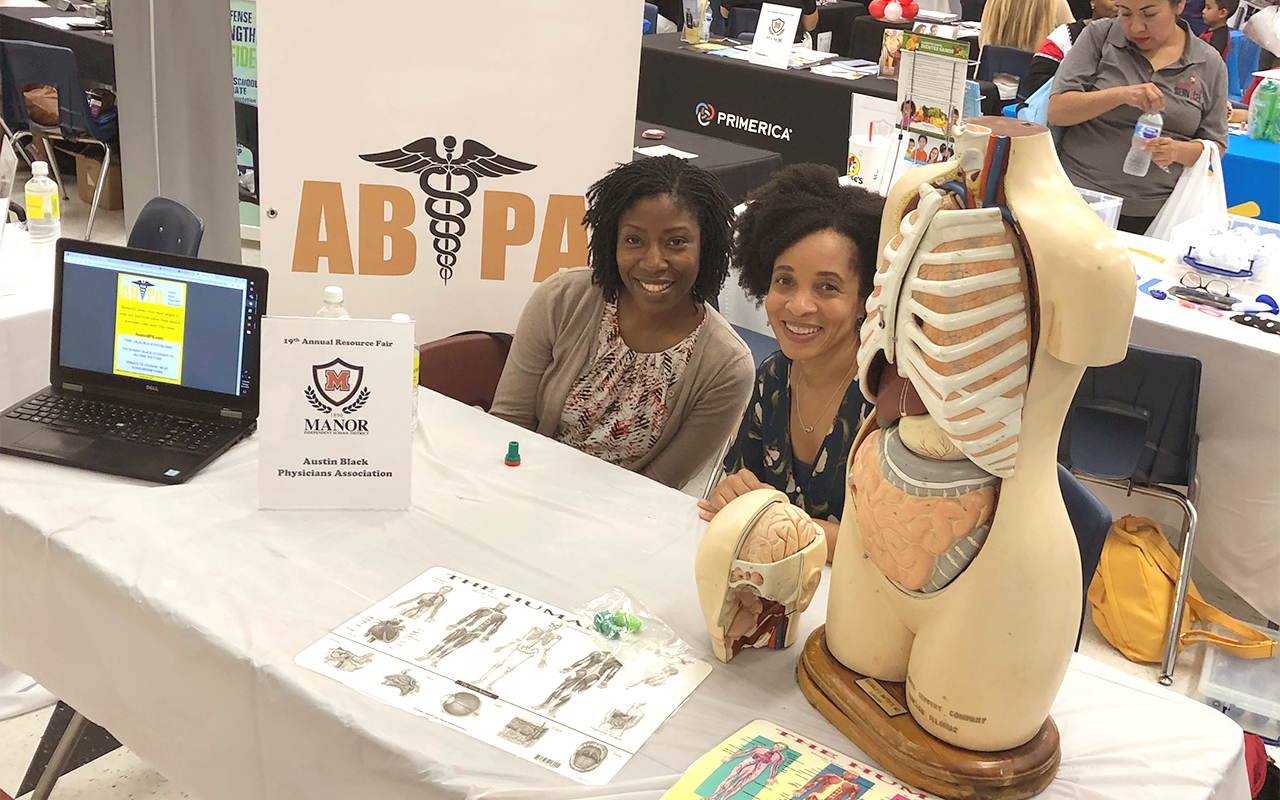 The Dr. Timothy George Scholarship Program
In honor of our Scholarship Chair, founding Board member, colleague, and dear friend, the ABPA Board has unanimously voted to rename our scholarship program the Dr. Timothy George Scholarship.
Dr. George was passionate about providing underrepresented black students the opportunity to attend MCAT prep courses to help bolster minority representation in medicine.
The Austin Black Physicians Association is proud to offer scholarships for MCAT preparation courses.
In an effort to increase underrepresented minorities in U.S. Medical Schools, we intend to provide MCAT prep course certificates to those applicants who are chosen.
This scholarship is open to all underrepresented or minority 3rd and 4th-year undergraduate students in selected Texas colleges/universities who plan to attend medical school upon completion of their undergraduate training.
As a third year undergraduate pre-med student, I am truly grateful for this scholarship! I am very confident it will help take my studying to the next level as I have mainly been relying on free trials and content so far. Thank you for believing and investing in me 1rough this scholarship and for uplifting and supporting black aspiring physicians such as myself.
Past Scholarship Recipients
Congratulations to the 2021 Scholarship Winners!
ABPA Scholarship Winner – 2020
PREMED EDITION:  Things I Wish I Knew Before . . .